Heating Maintenance in Des Moines
No one wants to deal with heating system issues, especially during the winter months in Iowa. One way to help avoid running into some heater repairs is with regular maintenance. Greens Appliance, Heating & Cooling is the trusted name in heating maintenance in the Des Moines area.
Contact us online or call (515) 361-3752 to learn more about Greens's heating services, today!
What Are the Benefits of Regular Heating System Maintenance?
Regular heating system maintenance has many benefits. Read more about the benefits of maintaining your heating system.
Decrease in energy bill.
Detection of leaks such as carbon monoxide or gas leaks depending on what type of heater you have. With regular maintenance our technicians can find these leaks and get them repaired and keep your family safe.
Proper manufacturer warranty procedure. Most manufacturers require regular maintenance as part of their warranty. This is typically required for up to 10 years based on the warranty you have.
Regular heater maintenance helps keep the temperature in your home consistent which helps keep your family comfortable.
Your heating system will run more efficiently with regular maintenance.
Take advantage of these benefits with a heating system tune up service from Greens Appliance, Heating & Cooling? Call us at (515) 361-3752, or contact us to learn more!
What does heater maintenance include?
Curious what regular heater maintenance includes? When our Des Moines heater technicians perform heater maintenance there are several things that they inspect, test, and tune-up.
Inspect air vents for any blockages or leaks
Test and tighten the seal of the blower access door
Inspect the heat exchanger for any corrosion, cracks or other issues.
Inspect the blower and clean components such as the blower wheel to ensure that there is no debris or dirt that could be hurting your system.
Lubrication of all the motor's moving parts as it helps to eliminate friction or unnecessary breakdowns.
There are many steps involved in a heater tune-up. If you're curious about a specific one or are looking to schedule heater maintenance, a Greens HVAC contractor would be happy to answer your questions!
How Often Should Heaters Receive Tune Ups?
It is recommended that your heating system receive annual maintenance tune-ups. The best time to have this scheduled is prior to fall, before you even turn your heater on for the colder weather months. This helps to make sure your system is ready and operating as it should be before the cold weather hits.
In need of a heater tune up in Des Moines, Altoona and Ankeny, IA and surrounding areas? Then call Greens at (515) 361-3752, or contact us online now!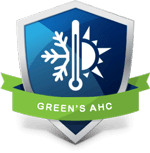 Financing Options Available
At Greens, we understand how important a functioning HVAC system is for your home. This is why we offer flexible financing options to help you take care of your new HVAC purchase, so you can get back to taking care of what matters most to you.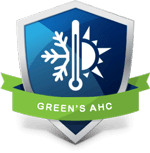 A well-maintained HVAC system can save you from having to invest in costly repairs down the road. Learn more about the priority maintenance services offered by Greens Appliance, Heating & Cooling.